Product Description
This award winning range of elevator controller our Regulate range is the latest for today's security requirements.
New concepts, new materials,personalisation with a selection of operating systems, and features.Proven technology, for fast, reliable operation.
Base on the standard support max of 20 floor and option for manual button access and also the auto access to the ponited floor when issue the legal card for read card access
A)Technical Parameter:
Size:160*106mm Power Box Size:273mm*228mm*65mm
Communication Model:TCP/IP
Power Supply:12VDC 4-7A
Reader Input Format:Wiegand26/34
Card Capacity:20,000 Units
Record Capacity:100,000 Units
Database available:Access,SQL2008 ,compatible with SQL2000,SQL2005 Software:Free Integrated functions of remote access,interlock,anti-pass,multi-card.,ect
2.Wiring diagram
A)Main controller connect to 16 floors expansion board
B) Expansion board connect in between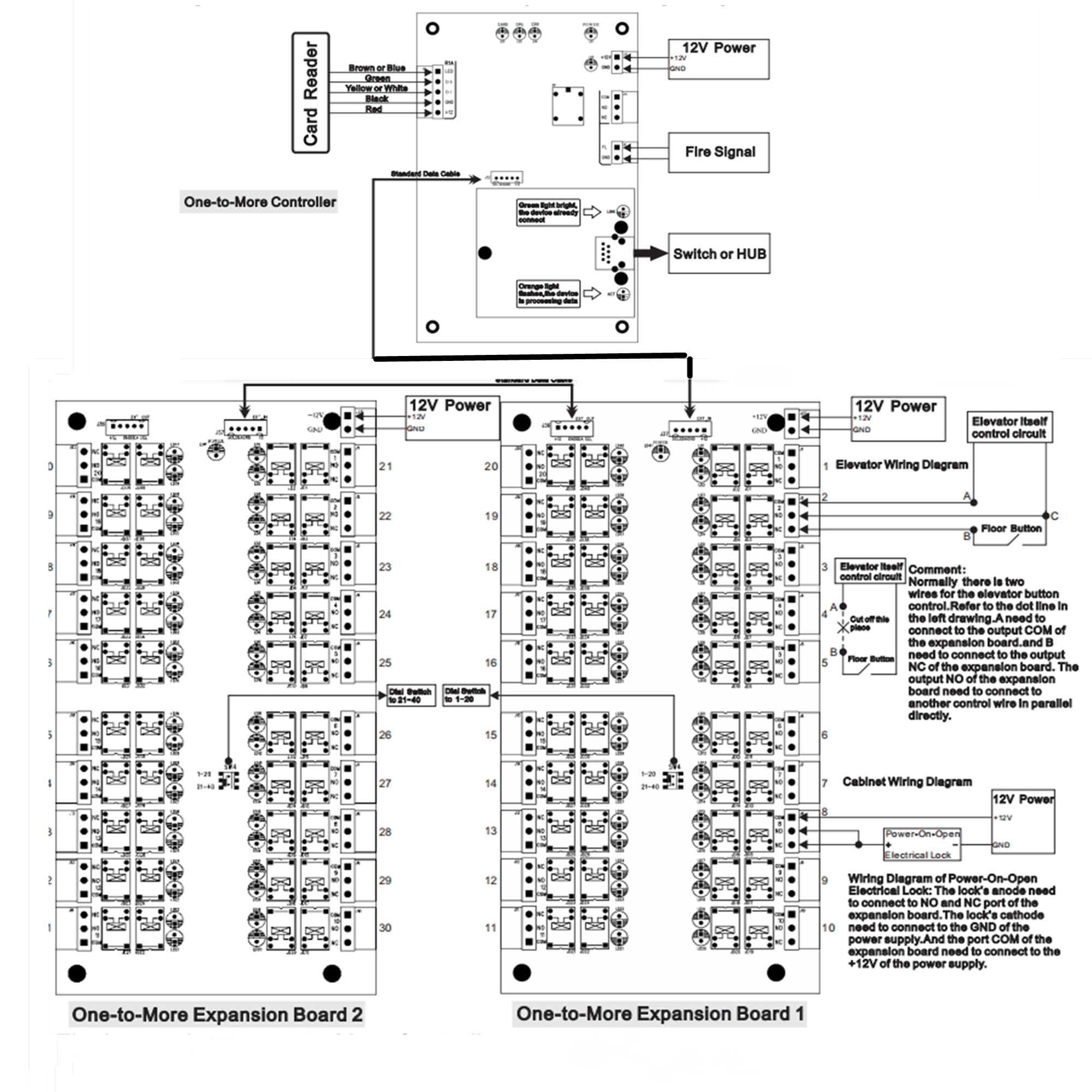 3.Use Example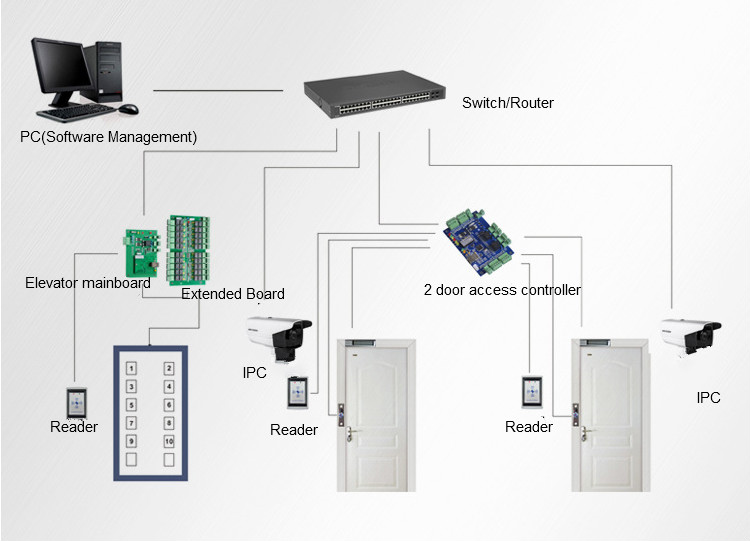 FAQ:
How can i add the elvevator controller to the software and how can i do the set up functions
1.After done the wiring of the elevator panel.
please down load our elevato software in our software page by click download to install
2.search the elevator access controller by clicking add controller by searching inside the software operation
3.Add user
4.Click Tools-Extended Function and input the password 5678 -active the elevator management interface and After that we can set the elevator in the main interface
5.Add User privilege for access the elevator floor
Click floor configure-choose 20 floor
6.Click the added user -click privilege then choose the floor they can go and there is option for the auto go to the pointed floor and also the click floor button to the choice floor
7.Upload the set up
7.Click upload then back to the console to choose the m001-1 building controller -click upload then click monitor
After all is finish then click monitor -read card test