Product Descriptions:
This WIFI Power strip product adopts an advanced SOC control unit, which not only can remotely control and obtain power data, but also can perform various intelligent settings, including overload protection, timing on and off, countdown off, and set power target values , An alarm is issued automatically.
Technical Parameters:
1.Remote access via APP;
2.Scheduling;
3.Timer;
4. Energy monitoring /optional;
5.Away mode;
6. Voice control with Amazon Alexa or Google Home; support iFTTT,
7 .Private tooling with slim design;
8. Full-PC, V0 Fireproof materials;
9.Network: 802.11 b/g/n, 2.4Ghz;
10.Max load: 15A
11. energy monitoring, India. standard,
Features:
3. Programmed Timer - You may set a different schedule for each plug, let your appliances automatically start work / stop work as you need.
4. Made for Every One - After configuration you can share the access with family members. It's so easy to use via APP or speaking that even the little kids or the elderly can remotely control the lamp / radio / TV to turn ON / OFF without leaving seats or touching power socket.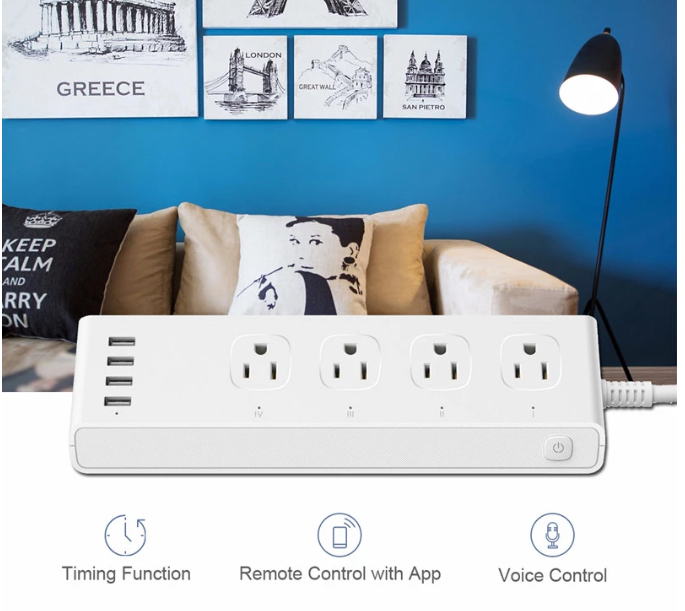 Advantages:
1. Voice Control - Each outlet and USB port can be individually voice controlled with Amazon Alexa.
2. App Control - Remotely turn ON or turn OFF any (or all) of the plug outlets & USB ports individually in App (Smart Life) on your Apple / Android phones wherenever you are, with WiFi or cellular network.
How to set up and install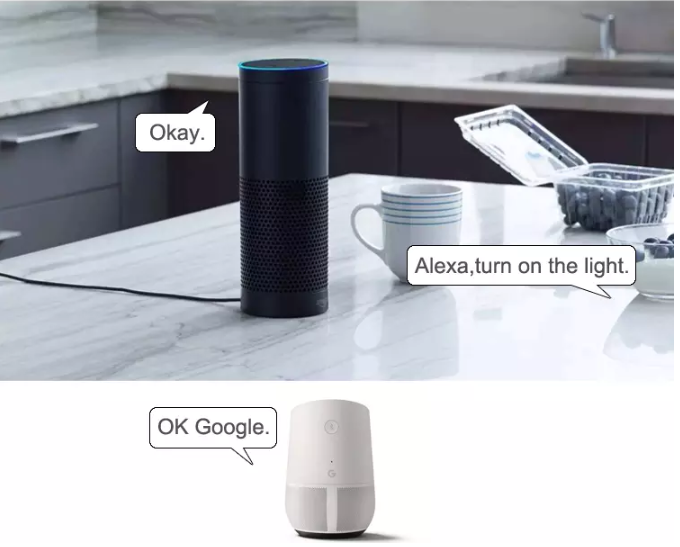 >> Download and Registration
Choice 1: Scan the QR code on the manual to download the "Smart Life" APP.
Choice 2: Search "Smart Life" from APP store or google play to install the AP.
Then register a "Smart Life" account with your phone number or email.
>> Add devices in Easy Mode
1. Make sure your smart device is energized and your mobile phone is connected to WIFI(2.4GHz). Long press the power button for 5 seconds until the indicator light begin to flash quickly( about 2 times per second). This means the device is already for configuration.
2. Launch your "Smart Life" APP and tap'+' on the top right of the APP. Select device type. Tap it and "Confirm indicator light rapidly blink". These will automatically fetch the password of the WiFi network that your mobile phone connects to. Then tap" Confirm" to connect to the device.
3. When appears"Successfully added 1 device", it means the connection is complete and your device will be listed in your APP list.
>> Add devices in AP Mode
1. If failed in easy mode, users could add devices in AP mode.
2. Long press the power button for more than 5 seconds until the indicator light begin to flash quickly. Then long press it for another 5 seconds until the indicator light flash slowly.
3. Tap'+' on the top right of the APP. Select device type. Then tap "AP Mode"on the top right. "Confirm indicator light slowly blink" and "Confirm", tap"Connect Now" to go to the WLAN settings interface in your mobile phone and select the WiFi network named" Smart Life_XXXX" to connect it.
4. Return to Smart Life APP, the connection will start automatically.
5. When appears "Successfully added 1 device" , it means the connection is complete.
Manufacturing:
we care about each details of the wifi power strip manufacturing to make sure the good quality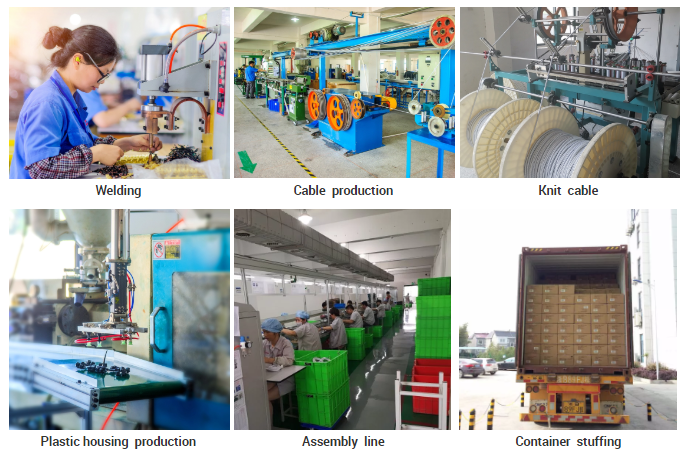 Packages: